HOME
STILL LIFE
FLORaL
GARDENSCAPE
LANDSCAPE
ITALP SCENES
IMPRESSIONIST
CLaSSICAL
ORIENTALIST
WILDLIFE
ORDER FORM
FRAMES
Western Art
In addition to our beautiful original paintings, we have a wonderful selection of  Reproduction Oil Paintings Too!.
Hand painted oil painting  reproductions of Impressionist: Cézanne, Degas, Manet, Monet, Renoir, van Gogh, and Gauguin. 
Also, Neo-Classical Reproductions of : Aagaard, Bierstadt, Bouguereau, Cot, Daux, David, Durand, Drummond, Falero, Godward, Hacker, Kiesel, Leighton, Moore, Moran, Turner, Velazquez, Vermeer, and Waterhouse.
Floral (1 of 2) many others available, email us your request
Click on each Image to Enlarge the Photograph of that Painting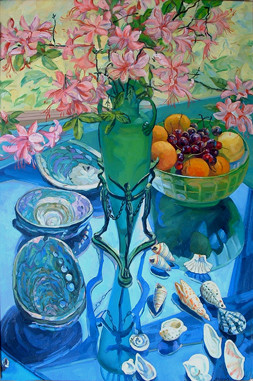 Pink Flowers & Seashells Hand PaintedItem # FL1001 Charles Anderson
Size: 36″H x 24″ W In-Stock Price: $1396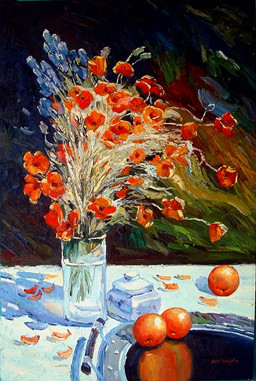 Floral Impression Kurt Vaughn
Item # FL1002 Hand PaintedSize: 36″H x 24″ W In-Stock Price: $1396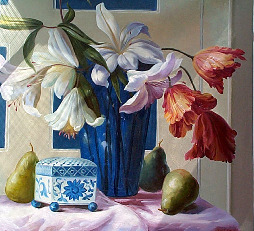 Flowers in Blue Vase Kurt Vaughn
Item # FL1003 Hand Painted
Size: 24″H x 24″ W In-Stock Price: $996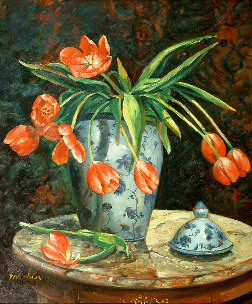 Red Tulips Jean Martin
Item # FL1004 Hand Painted
Size: 24″H x 30″ W In-Stock Price: $896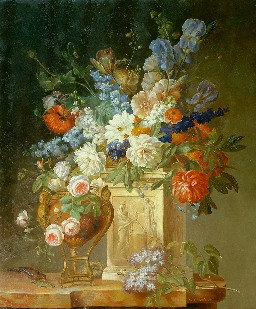 Flowers & Greek Vase
Hand PaintedOriginal Artist: Cornelius van SpaendonckRe-Created by: William Chambers
Item # CVS1001
Sold
Size: 24″H x 20″ W Price: $648